Grade 6 Poster Contest. Infectious Disease & Climate Change: Awareness & prevention in your community
Thank you to everyone who participated in our contest. Our judges carefully reviewed over 700 submissions. Congratulations to the winners!!
Prizes: Prizes have been awarded to a national winner, a national runner-up, and regional winners for Atlantic Canada, Québec, Ontario, the Prairies, British Columbia & the Territories.
All winners will also receive a copy of the book Grandpa's Wisdom – An Algonquin Reflection on West Nile Virus and Lyme Disease by Albert Dumont.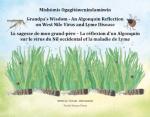 Teacher's Toolkit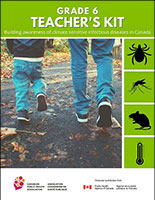 For Teachers: Would you like to incorporate climate change and infectious disease topics into your lessons? We have developed a Teacher's Toolkit which includes a five-lesson plan to guide you in facilitating a rich, cross-curricular learning experience for your students, borrowing on skills from Science, Math, Language, Geography, Physical Education, Health, and Art. It also includes instructions on helping your students develop their poster entries, and links to additional resources.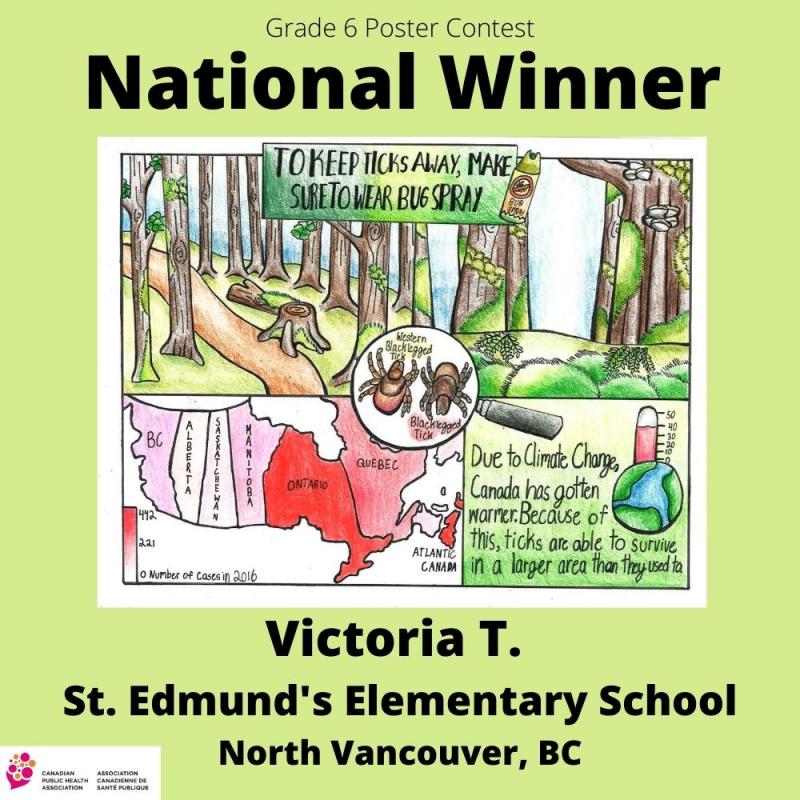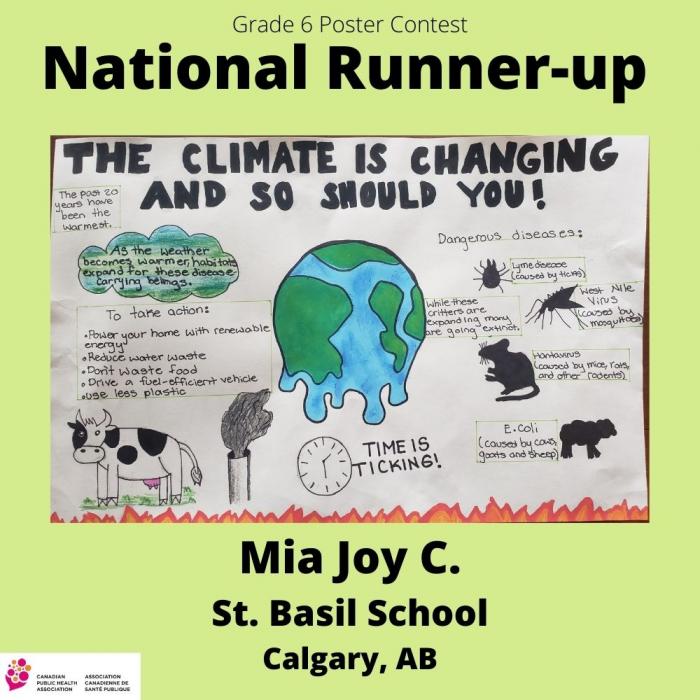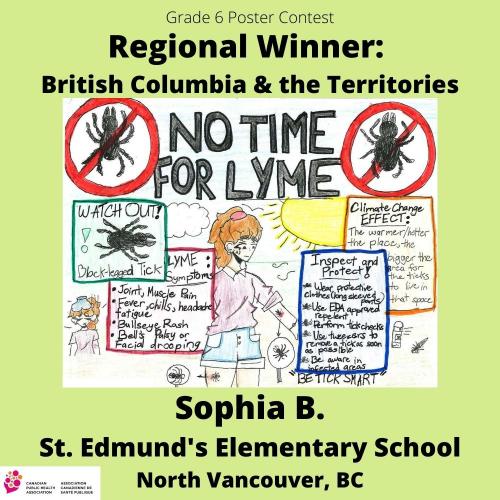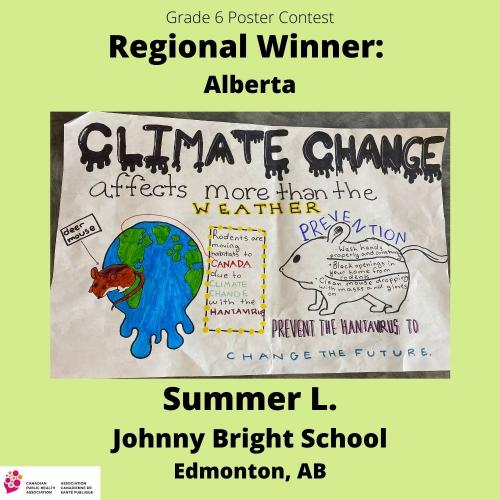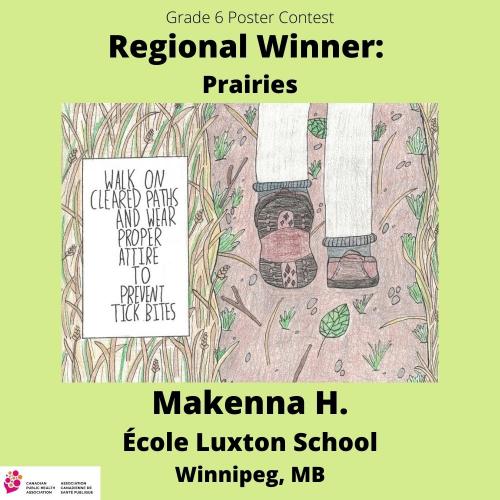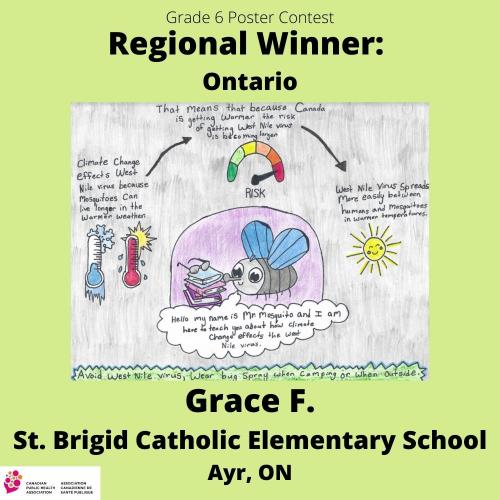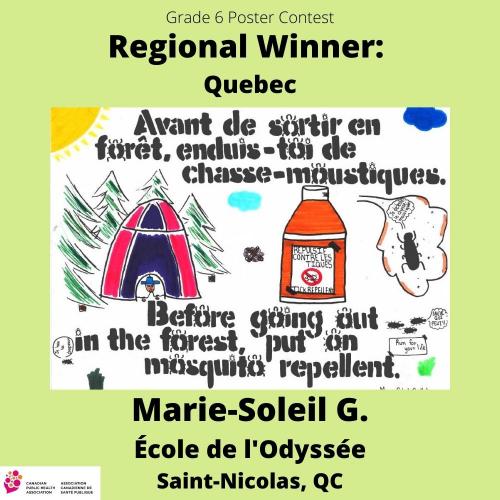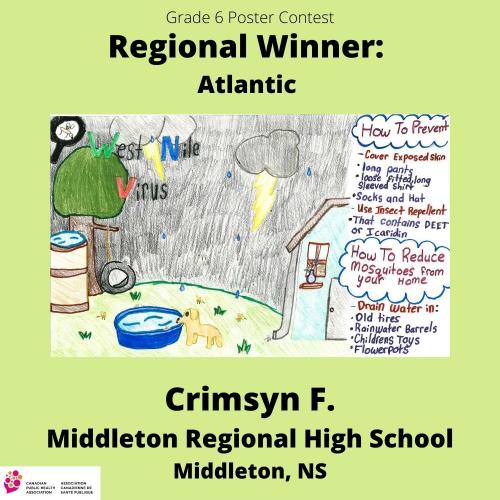 ---