2020 Honorary Awards
Each year, we honour individuals or organizations who provide outstanding service to their community and profession. Our members nominate candidates for the following prestigious awards.
R.D. Defries Award and Honorary Life Membership
Cordell Neudorf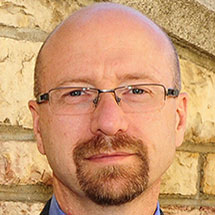 From early in his career, Dr. Cordell Neudorf demonstrated outstanding leadership. His experience and commitment to the field of public health has made him a colleague others look to for advice and an example of how to do best practice in public health. A strong believer in evidence-informed practice, he started one of Canada's first public health observatories and led the development of innovative approaches to health status reporting, embedding policy recommendations for public health, the health system, and intersectoral partners using a health-in-all-policies approach. He has been a proponent of local public health, working as a medical health officer and senior executive roles at the local level for over 25 years. He has worked to bridge the worlds of public health research and practice, and is also a professor in the Dept of Community Health and Epidemiology at the University of Saskatchewan's College of Medicine. Dr. Neudorf has been a knowledgeable and wise teacher of public health students from the undergraduate through post-graduate levels, and an excellent researcher, combining ways to merge research and evidence with practical issues on a range of public health topics. He has championed the role of monitoring and reporting on health inequities at local, provincial and national levels as a means to provoke action at the program and policy level and evaluate their impact. He is a sought-after member for boards and advisory committees and is a renowned speaker on population health and health equity at the national and international levels. Dr. Neudorf is also an effective advocate on health equity, the determinants of health and the role of population and public health in the broader health system. He has served on the Board of Directors for the Canadian Institute for Health Information, and Chair of their Population Health Initiative Council, co-founder and President of Canada's Urban Public Health Network, President of the Public Health Physicians of Canada, Canadian Vice President of the American Public Health Association, and a Canadian liaison member of the Regions for Health Network (WHO Europe). He served effectively as a member of the Canadian Public Health Association's Board of Directors and as its Chair through a critical transition period and is currently a Senior Editor on the Editorial Board of the Canadian Journal of Public Health. His work with colleagues in cities across the country and other voluntary roles demonstrate his commitment to the profession of public health and he embodies the best of interdisciplinary, intersectoral and inter-jurisdictional approaches to address public health challenges.
Ron Draper Health Promotion Award
Kim Raine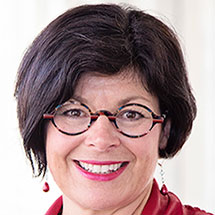 Dr. Kim Raine has had a long career in health promotion practice and research. She has been a leading researcher in the areas of obesity, nutrition and food insecurity. Dr. Raine has been a strong leader in creating environments that support health. She was the Director of the Centre for Health Promotion Studies, one of the founding units of the University of Alberta's School of Public Health (2002-2008). She currently leads an expert advisory group that created the Alberta Nutrition Report Card that advocates for and monitors healthy public policy related to food environments for children. In these leadership roles, she worked closely with multi-sectoral actors, policy-makers and interdisciplinary researchers to advance research, practice and policy on health promotion. One of Dr. Raine's real strengths is her commitment to community engagement and social justice. As an Applied Public Health Chair (2008-2013), Dr. Raine and her team developed and evaluated the Healthy Alberta Communities project, a community‐driven initiative aimed at reducing risk factors for the development of chronic disease through building capacity and enhancing environments. Recognizing communities' needs for policy support, she co-led development of the Alberta Policy Coalition for Chronic Disease Prevention, now in its twelfth year. Dr. Raine has supervised and mentored 70+ graduate students and post-doctoral fellows who are now leaders in research, practice and policy throughout Canada and beyond. In 2019, Dr. Raine was named a Distinguished Professor at the University of Alberta, one of the highest honours that institution bestows on academic staff.
Certificate of Merit
Anna Taddio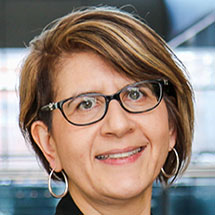 Professor Anna Taddio is an expert in preventing needle pain in children, which left unmitigated can lead to adverse health outcomes. She was the first to reveal that pain experienced as an infant is remembered by the nervous system, and that two of three children are afraid of needles. Her research also revealed that concern about pain and fear of needles account for one in five vaccine refusals, which can lead to vaccine-preventable disease. Dr. Taddio initiated a knowledge mobilization strategy aimed at improving needle pain experiences in children with a focus on vaccination, which has achieved global impact. She successfully advocated for the recognition of pain as an adverse event following vaccination and it is now recognized as such. She was the first to connect vaccination pain with vaccine hesitancy, and has led a national team of stakeholders called HELPinKids&Adults to provide the scientific basis for reducing pain during vaccinations. The guideline has influenced public health policy across Canada and globally. Notably, the World Health Organization has used it to improve vaccine delivery practices in 194 member states. It is also included in the Canadian Immunization Guide and in numerous provincial immunization protocols. This new knowledge is also the basis of CARD™ (C-Comfort, A-Ask, R-Relax, D-Distract), a patient-centered coping framework for the delivery of school-based vaccinations that is feasible, cost-neutral and culturally acceptable for public health adoption. This real world tool developed by Professor Taddio is implemented in school vaccination programs across Canada where children are directly benefiting.
Dr. John Hastings Student Awards
Shannon Leung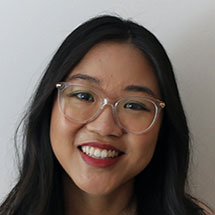 Shannon Leung, a Master's candidate at McMaster University for her presentation entitled "Implementing an Anti‐Racism Workshop for Public Health Practitioners at Ottawa Public Health."
Heather Morris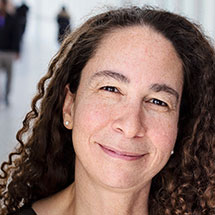 Heather Morris, a PhD candidate at the University of Alberta for her presentation entitled "#SeeTheLives Video Series: Using digital storytelling to shift public discourse in support of anti‐stigma and harm reduction efforts."