Board of Directors
Chair
Benita Cohen, RN, MSc, PhD
Chair-elect
Vamini Selvanandan, BSc, MD, CCFP
Directors
Jason Cabaj, MD, MSc, FRCPC
Katie-Sue Derejko, MPH, M.A., PMP
Monica Emode, BA, MSc (c)
Yipeng Ge, MD, BHSc
Donika Jones, MPH, BSc, B.A.
Sume Ndumbe-Eyoh, Hons BSc, MHSc
Thomas Piggott, MD, MSc, CCFP, FRCPC
Laura (McQuillan) Taylor, BSc, MPH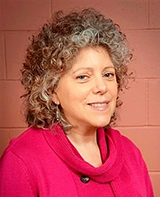 Benita Cohen, RN, MSc, PhD
Benita is an Associate Professor in Nursing at the University of Manitoba, where she focuses on mentoring students to become health equity champions. Her research projects have included exploring public health nurses' role in addressing child and family poverty; an equity scan of Canadian tobacco control policy; a health equity impact assessment of a provincial parenting program; development of a conceptual framework of organizational capacity for public health equity action; and a systematic review of public health's role in advocacy for health equity. Benita received the 2013 Community Health Nurses of Canada Award of Merit for her contributions to the field of public/community health. As the Chair, she will work to strengthen public health system capacity to promote health equity and social justice.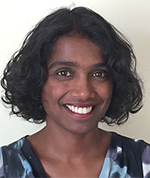 Vamini Selvanandan, MD, MPH, CCFP
Vamini is a family physician with experience in primary care, emergency medicine and women's health in Canada and the developing world. She has practiced medicine in several rural, remote and Indigenous communities in Canada. Her educational background includes a Doctor of Medicine degree from the University of Toronto, Family Medicine training at the University of Ottawa and she is completing a Master of Public Health (health promotion) at the University of Alberta. She has been involved with projects promoting sexual health in Alberta, improving access to cancer screening programs in rural Africa and Central America, and is currently working to address workplace injuries and discrimination related to immigrant workers. She serves on the Board of Directors for the Bow Valley Primary Care Network and the Health Committee of the Bow Valley Immigration Partnership.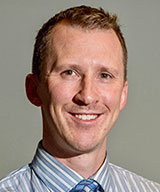 Jason Cabaj, MD, MSc, FRCPC
Jason is a Medical Officer of Health with Alberta Health Services and the director of the Public Health and Preventive Medicine (PHPM) residency program at the University of Calgary. His educational background includes a Doctor of Medicine degree from Queen's University, and both an FRCPC in PHPM and MSc epidemiology from the University of Calgary. His practice has focused on environmental health issues, building healthy communities, and advancing public health education. Current responsibilities include leading Alberta Health Services' provincial public health surveillance, research and innovation teams that provide evidence to inform action and decision making throughout the organization and in the community.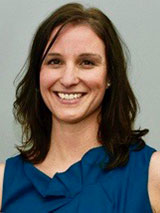 Katie-Sue Derejko, MPH, M.A., PMP
Katie-Sue works for the Government of the Northwest Territories as the Manager of a program that works across sectors to implement systems change through identifying structural inequities that negatively impact the determinants of well-being for the most vulnerable. Prior to this, Katie-Sue was Senior Policy Analyst for Public Health at the Assembly of First Nations. She also conducted research on housing first and mental health recovery in New York City. Katie-Sue holds a Master of Public Health from New York University specializing in Global Health Leadership, and a Master of Arts from McMaster University specializing in Indigenous Health Policy. She has an array of global health experience in both non-governmental organizations and the private sector. She is also the co-founder of Katrime Integrated Health.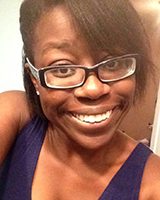 Monica Emode, BA, MSc (c)
Monica is a Junior Epidemiologist at Health Canada and a Master of Science candidate in the School of Population and Public Health at the University of British Columbia. She has gained experience working in various healthcare settings and research institutions since completing her Bachelor of Arts in Psychology in 2015. Monica has a keen interest in health equity and social justice issues as they relate to the health of marginalized populations. She is currently conducting epidemiological research to understand how population-based disparities may influence child and youth mental health treatment. As Student Director, she works to advance the future of public health through collaboration with and the meaningful engagement of students and young professionals from diverse backgrounds.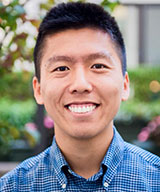 Yipeng Ge, MD, BHSc
Yipeng is a Chinese-Canadian, first-generation immigrant, and a grateful guest of this land. He is a resident physician in Family Medicine and Public Health and Preventive Medicine in Ottawa, where he also received his MD. He received his Bachelor of Health Sciences (Honours) with a specialization in Global Health from McMaster University. Yipeng has interests in Indigenous health, inner-city health, health policy, prevention of non-communicable diseases, and global health governance and diplomacy. In 2020, he was Canada's official youth delegate to the World Health Assembly and the Pan American Health Organization Directing Council. Yipeng is passionate about tackling health and social inequities through addressing the social and broader determinants of health.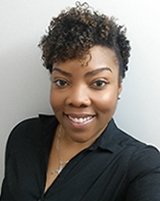 Donika Jones, MPH, BSc, B.A.
Donika currently works as a Health Promotion Specialist in chronic disease with the Department of Health at the Government of Nunavut. She provides leadership on the territorial chronic disease file. She also works collaboratively with governmental and non-governmental stakeholders to develop and support alcohol harm reduction and cancer screening initiatives. Donika is interested in health equity, social justice and accessible health systems. She is committed to better understanding how these disciplines intersect and interconnect. She currently volunteers with the Nunavut Black History Society. She was awarded the 2017 Governor-General's Achievement Award in Jamaica for her volunteerism and work within the Jamaican diaspora.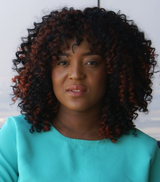 Sume Ndumbe-Eyoh, Hons BSc, MHSc
I live and work on the traditional and ancestral Indigenous territory of the Mississaugas of the New Credit. As a Senior Knowledge Translation Specialist at the National Collaborating Centre for Determinants of Health, I lead initiatives focused on public health practice related to health equity and the social determinants of health in partnership with stakeholders across Canada. I have previously worked in regional, provincial and global organizations on HIV/AIDS, tobacco control, equity-oriented organizational change and womens' rights. I have served in an advisory capacity for working groups and committees led by the Public Health Agency of Canada, Canadian Institute for Health Information and others. As a former board member of the Health Equity Council (Ontario), I provided leadership and informed health equity initiatives in the Ontario context. I hold a Master of Health Science in Health Promotion and Global Health from the University of Toronto and I am interested in how public health approaches can be better informed by critical social science perspectives.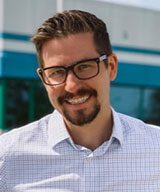 Thomas Piggott, MD, MSc, CCFP, FRCPC
Thomas Piggott is the Medical Officer of Health of Labrador-Grenfell and the executive lead for population health and rural and remote health in the region. Thomas is a public health and preventive medicine specialist and a practicing family physician. He completed his Masters in Public Health Economics at London School of Hygiene and Tropical Medicine and residency training at McMaster University. He has worked at various levels of public health and has worked clinically in Canada and internationally with a focus on under-served populations. Thomas worked as a field doctor with
Médecins Sans Frontières
in the Democratic Republic of the Congo in 2018. He is actively involved in research and teaching public health at McMaster University and Memorial University and is co-author of the book
Under-Served: Health Determinants of Indigenous, Inner-City, and Migrant Populations in Canada
(2018).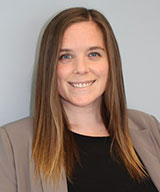 Laura (McQuillan) Taylor, BSc, MPH
Laura is a Policy Analyst with Indigenous Services Canada, First Nations and Inuit Health Branch-Alberta Region. In her current role, she works closely with First Nation partners and the region's executive leadership to support the delivery of primary and public health services on-reserve. Laura previously worked as a Project Coordinator with the Canadian Institutes of Health Research where she engaged with Canada's circulatory and respiratory health research community to deliver diverse research funding opportunities. She holds a Master of Public Health from the University of Victoria specializing in Social Policy and a bilingual Bachelor of Science from the University of Alberta. Laura lives on Treaty 6 territory and is passionate about working collaboratively with Indigenous partners to improve health equity and Indigenous health and well-being in Canada.