Public health and austerity budgets – A conundrum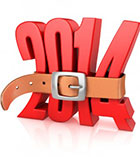 Federal Budget season is in full swing with the recent Budget Speech and the tabling of the Main Estimates. The message from our government is consistent: the federal Budget needs to be balanced before additional economic stimulus, probably tax cuts, can be applied. Several health organizations responded to the Budget by noting that prudent budgets are important, but prudence can include selected investments. In particular, the Canadian Coalition for Public Health in the 21st Century (co-chaired by CPHA) has noted the cost-effectiveness of public health measures.
The recent Report on Plans and Priorities (RPP) and Main Estimates provided further detail on the reductions that the Health Portfolio is undergoing. Its budget has been reduced by at least 10%. Even areas that are identified as priorities for this Government are not immune. For example, Canadians were promised renewed measures for strengthening food inspection regimes, yet the Canadian Food Inspection Agency will see an additional $69 million in funding cuts, which are added to budget cuts to Health Canada, PHAC, and CIHR of $200.6 million, $68 million, and $45 million, respectively, over the last two years. Worried economists recently urged then Finance Minister Jim Flaherty to slow down on austerity measures and to promote Canadian economic growth.1 These austerity measures may all change with the next budget, we'll have to wait and see.
Internationally, austerity measures are often established as a condition for borrowing from international financial institutions such as the International Monetary Fund (IMF), particularly during times of economic crisis. Ironically, the IMF has recently admitted that austerity budgets, which typically target welfare and social programs, may actually slow or reverse economic recovery.2
There are two examples that clearly demonstrate the influence that public health programs can have during times of austerity. The first is Greece. With a debt equal to 170% of GDP, the Greek government was no longer able to meet its obligations, which led to a crisis in confidence, increasing bond yields, and ultimately, economic collapse. European banks and the IMF arranged an economic bailout, conditional on implementing austerity measures. To meet these demands, Greece reduced its public health budget by 40%, which led to a 200% increase in HIV infections, a malaria outbreak, and a 24% rise in hospital admissions. These increases resulted in further strain on dwindling health care resources. In addition, hospitals were required to introduce a €5 admission fee that many could not afford due to high unemployment rates and cuts to welfare services.3 Furthermore, attempts to address health care deficits by cutting jobs caused physicians to strike, further restricting public access to care.4 In the first four years of the Greek financial crisis, suicides increased by 45%.5
The counter example is Iceland. This country also faced an economic crisis in 2008-2011, leading to a debt equal to 800% of its GDP. However, the Icelandic government focused on stabilizing health care spending rather than using austerity measures. Iceland saw no increase in depression and suicide rates, no disease outbreaks, and was able to grow its GDP and shrink its unemployment rate. It has been lauded by the IMF as one of Europe's recovery success stories. To be clear, we are not saying there is causal relationship. Rather, it is likely that maintenance of health care spending resulted in a healthier, more effective workforce that could respond to the economic requirements of the country.
CPHA understands the need for prudent spending in order to balance Canada's budget; however, evidence shows that investments in public health play a substantial role in economic growth. In addition, we know that up to 80% of the current burden of disease in Canada is due to preventable chronic disease,6 and investments in health promotion and disease prevention have the potential to significantly reduce Canada's health care spending in the near future.
Public health spending in disease prevention and health promotion programs is cost-effective and creates cost savings, and countries with strong public health infrastructures and services have better returns on investment.
---